Our commitment to empowerment is woven into every aspect of McGill sororities. When sororities were first founded, college campuses were dominated by men. Many female students felt isolated, not just because the male students outnumbered them, but because this was a time when women were largely considered unsuited to higher education. Sororities began as a way for women to find intellectual and social companionship with one another.
Today, sororities continue to serve a similar purpose. Through leadership and personal development opportunities, workshops, programs, mentorship, and networking, sororities seek to empower their members to become masters of their own destiny.
Philanthropy and community service are cherished parts of sorority life. Each NPC sorority has a national or international philanthropy, i.e. foundation or cause, it supports. Collegiate and alumnae chapters also volunteer and raise funds for organizations in their own communities. During the 2014-15 year alone, National Panhellenic Conference sorority members raised more than $34.8 million for charities and donated more than 2.9 million hours to worthy causes.
As a sorority member, participating in philanthropy efforts can help you grow. Chapters may host one or more philanthropic events each semester to raise awareness of and funds for their local, national or international charities. Chapter members have the opportunity to plan these events, thereby building relationships with organizations, gaining skills in event management and serving as a leader along the way. Philanthropic events also help strengthen the community spirit among the fraternities and sororities on campus, since members strive to support other chapters' causes.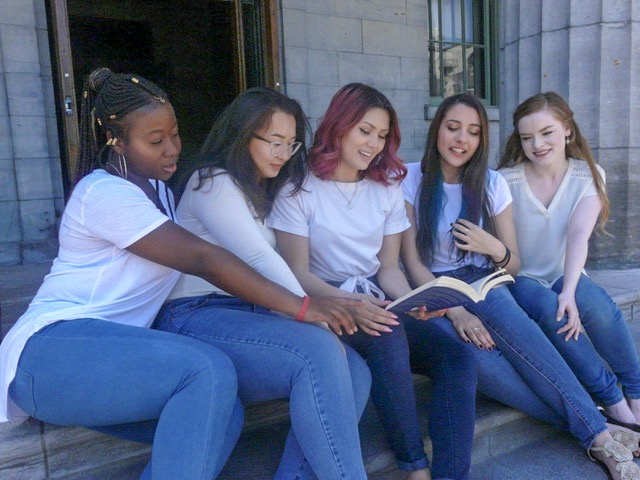 Sorority membership is a perfect support group for college women who want to maintain high academic standards. Sorority women take academics very seriously and all NPC groups expect each member to strive to fulfill her academic potential. During the 2016-2017 academic year, the average CGPA for members in McGill sororities was 3.34. 3.34 is only 0.05 points lower than the CGPA required for graduating students to be considered for the Dean's Honour List that year.
Many chapters require members to maintain a minimum GPA to participate in social events or hold office. Members who struggle or fall below the specified grade point average are often offered additional study programs or academic support to improve their performance. Chapters don't punish a member for not attaining a certain GPA, they help them so they can achieve their goals and be the best they can be! Study rooms, mentoring programs, workshops, notes & course packs, academics officers, and committees within chapters all help their members to fulfill their academic goals. Moreover, McGill sororities recognize the extraordinary academic accomplishments of their members through awards and scholarships.
McGill is a university that has students from diverse backgrounds and we strive to be a community that is welcoming to and reflects that diversity. One step we are taking to advance this goal is changing the language in our constitution and bylaws to be inclusive of trans-women, which we are aiming to ratify in the fall of 2018. In addition, starting in the fall of 2018, all active sorority recruiters at McGill will be required to participate in equity training prior to recruitment.
When we talk about sorority membership, we often talk about sisterhood — but what does sisterhood really mean? Sorority women are connected by their rituals, their philanthropic causes, their values and sometimes their living arrangements. At some point along the way, they become sisters.
Some may define sisterhood as being a part of something bigger than yourself. Others may view sisterhood as a home away from home. Others still may define it as knowing that you have a family of 60+ women behind you, to support you, to laugh with you, to cry with you, and to be your biggest fans. There are numerous benefits to sorority membership, but few are greater than the unconditional and lifelong bonds of friendship that we call sisterhood.